Learn an authentic 1930s makeup routine!
More authentic routines using products from Besame Cosmetics and LBCC Historical!
Vintage-inspired gifts for the makeup & beauty lover on your list!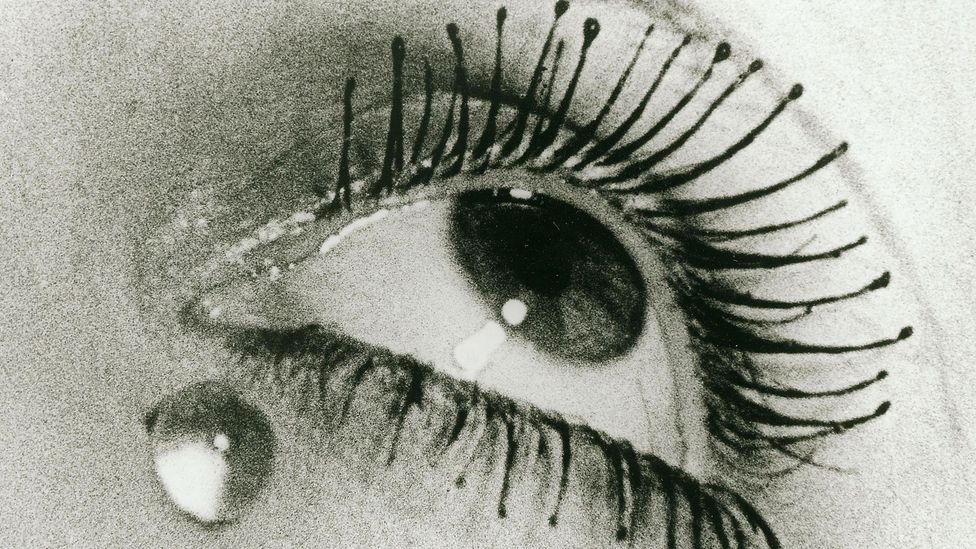 ABOUT: "Longing to bring back the simple glamour of her grandmother's beauty routine, designer and cosmetics historian Gabriela Hernandez started Bésame Cosmetics.  Founded in 2004, Bésame Cosmetics has gained a cult following with our meticulously designed, historically inspired, and highly pigmented cosmetics that surpass expectations.  
Our simple yet luxurious formulations are made with pride and a labor of love for Gabriela, each one being 100% cruelty-free and created for sensitive skin. They do not contain gluten, parabens, or mineral oils. Owned and operated by Gabriela and her family, all products are produced locally in California with Gabriela overseeing every batch. All Bésame products are long-wearing, minimal waste, and packaged to be displayed proudly."

PRICE RANGE: $-$$

SOCIAL IMPACT: While Bésame is based in the US, it is still a female-lead, family run business, and they create cruelty-free makeup in a range of shades meant to suit all skin colours. Buying from the US can get a little pricey, but luckily our very own Gigi's House Of Frills carries some of their products, so be sure to check her out before ordering online. Then you can support local as well!

WHAT WE LIKE: Bésame has a wide range of vintage beauty products and all of them are great, but I chose to share these because they are unlike anything I have ever seen. It's not hard to find a vintage shade of red lipstick, and a fair number of companies make a powder that can give you that Hollywood glamour look, but this is the only place I have seen faux eyelashes made to suit a decade, and when I saw the 1920s ones, my mouth dropped open. I've been wanting a way to emulate that style since my early teens.
2. Cosmetics Made With Authentic Vintage Recipes:
LBCC Historical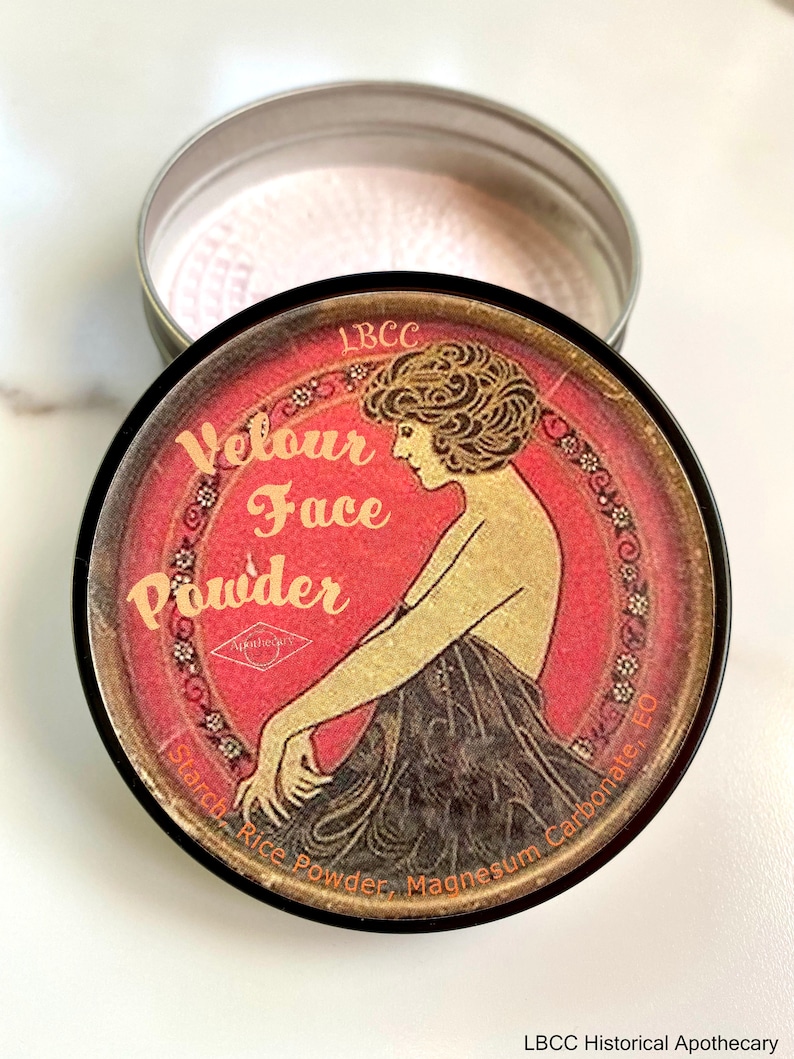 ABOUT: "Welcome to our shop. We specialize in researching and reproducing historical Apothecary & Cosmetics products. Our recipes are extracted from the historical archives and were used by our ancestors. We carry everything from historical hair care, to ancient salves that will heal even the worst wounds and sore muscles. Our ingredients are 100% top quality, natural, and almost always organic. If you have any questions or have a historical family recipe that you want replicated please feel free to inquire.
In my spare time ( which isn't very often) I replicate Historical clothing for museums, forts, and interpreters. I specialize in custom orders and authentic recreations for your reenactment and museum needs. I have been replicating historical clothing and reenacting for 25 years. If you find a picture of a museum piece, please feel free to inquire if I am taking orders. I have pieces in many Museums and Forts across the US and world wide."

PRICE RANGE: $

SOCIAL IMPACT: This small, female owned and operated business is preserving vintage and antique recipes, the products they make come in reusable or recyclable materials, and they are cruelty free and mostly organic.

WHAT WE LIKE: I've talked about this brand before as I have many good things to say about them. I love that they use the real historic recipes and the reproduction labels make for an adorable addition to a vanity table. At the moment all their face powders are for lighter skinned folks (I suspect those recipes are easier to find), but they are frequently adding new products, and their other categories do have a little something for everyone.
ABOUT: "Mrs Rees' Vintage Beauty Parlour is a  Glamorous Old-Hollywood style salon for Ladies. This is a salon created around old ideals when women went to the Salon and men went to Barbershop… It's a place to feel comfortable while receiving the highest quality services with the best products in world. It's a time to relax and pamper yourself ~ it's a place you can feel at home! Its a piece of luxury where YOU are the centre of my attention! You'll go back in time in atmosphere but be pampered with all the latest techniques and products… it's an experience you won't forget and will want to share with all the girls you know!"

PRICE RANGE: $-$$

SOCIAL IMPACT: Another woman-led business, they use natural, earth-friendly products.

WHAT WE LIKE: I had to go hunting for this place, so I don't know much about it, but I'm glad it exists. There are several British stylists I follow online and wish I could see to do my hair, but for some reason the same is very hard to find in Canada. This is a bit of a stretch on a list about makeup, I know, but I think this could be a whole "night out" experience with a friend: do each other's makeup, go get your hair done, special memories for sure.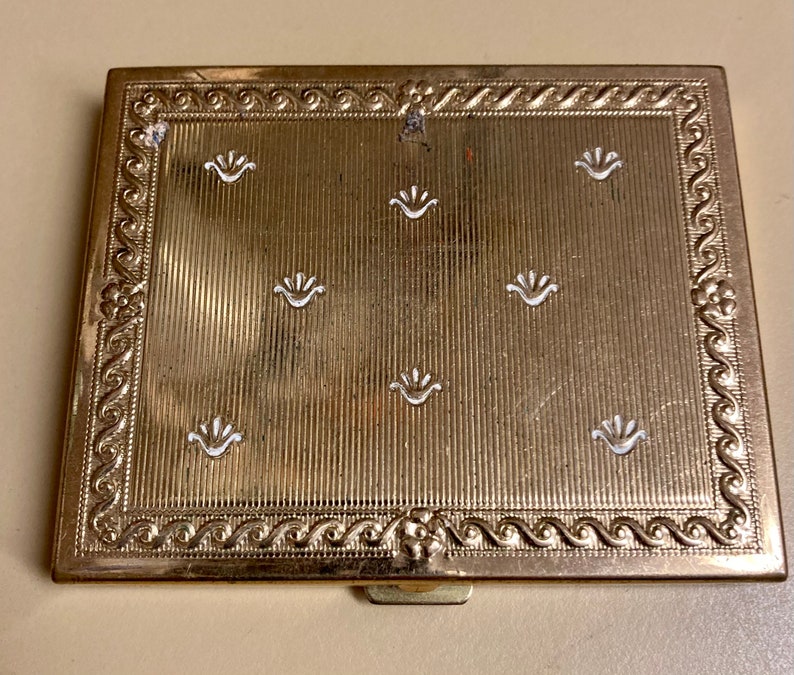 ABOUT: A vintage compact is a lovely gift because you have such a variety to choose from. You can look on Etsy or eBay, or stop in just about any vintage shop and find one to your liking. Prices and styles range so you're sure to find something for your someone.

PRICE RANGE: $-$$$ (there are highly collectible ones out there that can cost a pretty penny, but I would plan on spending between $20-$60 for a nice one for the average person).

SOCIAL IMPACT: Go green by shopping vintage! And if you can, support a local business.

WHAT WE LIKE: If you carry a purse, you can use a compact. And if you change your purse with your outfits, you can probably use several. They can also sit and look lovely on a nightstand or vanity, and while these are traditionally an item for women, there's no fitting or anything that needs to be considered, so really this can be a gift for anyone!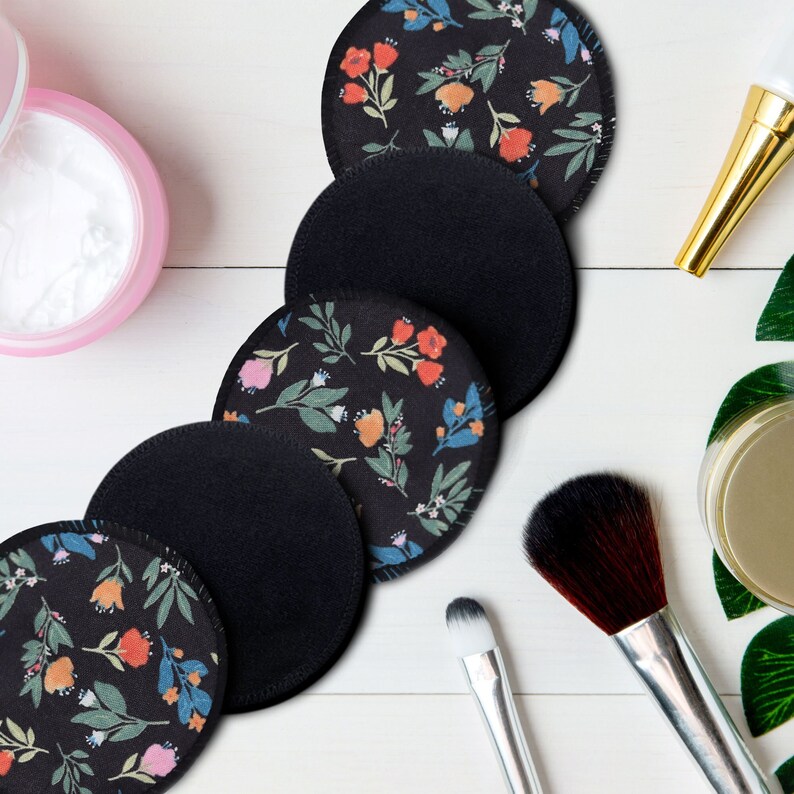 ABOUT: These small, washable pads are made to replace one-use cotton pads that are very non-eco-friendly. You can find them many places, often with pretty patterns like these, or even make them yourself.

PRICE RANGE: $

SOCIAL IMPACT: They keep cotton pads out of the landfill, and require so little fabric you can make them with scraps, helping to cut down on textile waste as well.

WHAT WE LIKE: I actually prefer these to cotton pads because they don't tear up and leave bits of fluff on your eyelashes. When I first saw them my only concern was how often I'd need to clean them, but honestly they're usually so cheap I would get a weeks worth, change daily, and toss them in with whatever laundry you have at the end of the week. I've been meaning to make some with some of my vintage scraps – I'll post them when I do!
Have something else you think should be on our list?
Let us know in the comments.