Getting sick of all the holiday cheer? Looking for something a bit more sinister to feed your Grinchy heart? Check out this list of morbid, unusual and downright bizarre facts about Christmas days of yore.
1. Oh Christmas Tree, Oh Christmas Tree, How Deadly Are Your Branches
Christmas trees as a North American tradition date back to the early 1800s, having been brought over from Germany by the Moravians. The habit of dressing them with lights (originally candles) likely comes from a combination of the 17th Century German Christian's Christmas tree and the Pagan Yule log. While this made for some brilliant looking trees, the candles the Victorians adorned their trees with could be deadly. It was difficult to secure candles to the tree, and tipsy flames could lead to disastrous fires. In 1882, the first electric Christmas lights were created, but early electric bulbs could get quite hot and still become dangerous on a tree that was too dry. In the mid 20th century, artificial trees made of aluminum became popular, and one might think that with that, the danger of electric lights was eliminated: not so. According to the CPSC, you should "never use electric lights on a metallic tree. The tree can become charged with electricity from faulty lights, and a person touching a branch could be electrocuted." This is why mid-century trees went with colour wheels under the branches, as opposed to hung on the tree itself. Planning on having a sparkling, glowing tree? Maybe opt for a festive fire extinguisher to match it.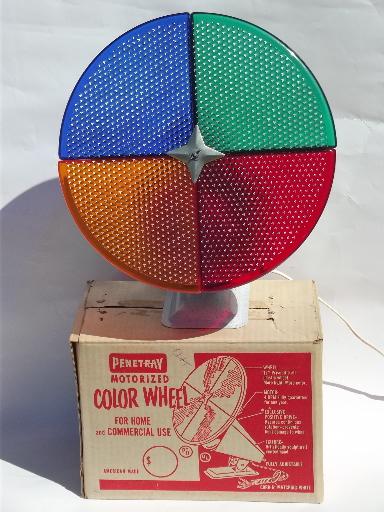 2. Let It Snow, Let It Snow, (Don't) Let It Snow
While you'd be hard-pressed to find anything new made with asbestos nowadays, it was widely used in the 20th century in a variety of products – including fake snow. If you're not familiar with the product, it's a fibrous silicate mineral and carcinogenic linked to the lung disease asbestosis, as well as a rare form of cancer called mesothelioma. Basically, it's not stuff you want around. It is particularly dangerous when the fibres are loose, and able to be easily inhaled – an unfortunate fact for those who worked on the Wizard of Oz, and were covered in it during the infamous poppy scene. If you've inherited something that you think may have asbestos, contact your local waste disposal centre to learn how to get rid of it safely.
3. Mad As A…Glass Blower?
You've likely come across "mercury glass" ornaments or decor in your festive shopping, as this popular "silvered" glass has been a holiday staple for years. But the cheap, plastic "mercury glass" that you'd buy at a hardware store is very different than the true glass ones from upscale retail, which is different still from the proper ones from the 20th century, that themselves differ from the original ones that actually contained mercury! And it's a good thing, because mercury is linked to a whole host of health problems, the most extreme of which is Minamata disease, a horrible neurological disease that can lead to insanity and death (and what inspired the phrase, "mad as a hatter"). While the very first mercury glass ornaments were made of mercury and tin, the difficulty, cost, and toxicity meant that very quickly the process was switched to silver nitrate, which is far less dangerous (sometimes even used in medicine). Still, the name stuck, and remains a fun little reminder of the deadly materials of yesteryear, and begs the question – what are we using today that our great grandchildren will shake their heads at?
4. Snapdragon – Fun For The Whole Family!
Ah Christmas, the time of year when we gather 'round with friends and family over presents, hot cocoa, and burning raisins we toss into our mouths – wait. Burning…raisins? Yep, that's Snapdragon! A popular Victorian game that actually dates back to the 1600s. You take a bowl of brandy (off to a good start), toss in some raisins and light it ablaze. Then, sitting in a circle, everyone takes a turn reaching in to try and snap a raisin and extinguish it in their mouth. It seems the one who was the least burnt…won? Look, this was not only before tv and movies but before electricity as well, so even reading on Christmas might have been difficult. Might as well play with fire!
5. Creepy Christmas Ballads
Murder ballads are a genre of folk song that deal with horrific events, usually murder, and relate what is often a true story to the listener. Chances are you know some – El Paso, Stagger Lee, Mack The Knife – some are upbeat and almost fun while others…well, you really do feel like you're listening to a song about murder. But what may surprise you is that there are Christmas Murder Ballads, songs that, despite their dark content, somehow get included in lists of "Christmas music". "The Murder of the Lawson Family" tells the story of a real-life murder that took place on Christmas day, 1929. "Delia's Gone" is a first-person classic, based on a true story of a young Black woman being murdered Christmas Eve, 1900, by her white boyfriend. Then there's goofier, but still rather dark hits like "Grandma Got Run Over By A Reindeer". And while not exactly creepy, if you're looking for a sad xmas tune, look no further than the original lyrics to "Have Yourself a Merry Little Christmas", sung by Judy Garland in Meet Me In St.Louis;
ORIGINAL
Have yourself a merry little Christmas
It may be your last
Next year we may all be living in the past
Faithful friends who were dear to us
Will be near to us, no more
FILM VERSION
Have yourself a merry little Christmas
Let your heart be light
From now on our troubles will be out of sight
Faithful friends who were dear to us
Will be near to us, once more
So what do you think? We've got more, should we do a part 2? Have any you think we should add? Let us know in the comments – and happy holidays!