Part 1 of our 12 days of vintage-inspired gifts is for the book lovers on your list.
1.Lit Inspired Fashion & Accessories:
Out of Print Press
ABOUT: "Since 2010, Out of Print's mission has been to spread the joy of reading by transforming literary classics into bookish apparel and accessories. With every purchase, you help us to donate books and support literacy programs around the world."

PRICE RANGE: $-$$

SOCIAL IMPACT: "Out of Print has donated over 5 million books to communities in need and supported a variety of literacy initiatives. With every purchase, you help us to make a difference, while also supporting the authors, publishers, and artists who helped bring these iconic works to life."

WHAT WE LIKE: Out Of Print Press carries for book lovers the equivalent of band tees for music fans, and much more. Their stuff wears well, they've got every genre you can think of, and a range of products and prices to match every budget. Plus, their clothes come in a full range of sizes, from a XS to 4XL, and typical tee fits as well as "relaxed fit" for something a little looser.
2. Vintage and Antique Books:
Acadia Books
ABOUT: "We buy and sell antiquarian, out-of-print and used books. We are long standing members of the Antiquarian Booksellers Association Canada (ABAC). We guarantee the authenticity of all the material which we offer for sale. All books are as described, have been collated and are guaranteed to be complete unless otherwise stated. Our store is located in downtown Toronto."

PRICE RANGE: $-$$$

SOCIAL IMPACT: Not only will you be supporting a local small business, you'll be gifting something pre-loved, and we al know the most sustainable item is the one that already exists.

WHAT WE LIKE: It's vintage books! What more can we say?
3. New Books On Old Things:
Spacing Store
ABOUT: "Spacing has been creating unique and award-winning Toronto-centric products since 2004. In 2014 we opened our permanent brick-and-mortar shop at the legendary arts and culture hub 401 Richmond. Our store works directly with local designers, artists, and makers to offer a selection of merchandise like no other shop in Toronto. Whether you're visiting the city for the first time or have been a long-time resident, the Spacing Store has something for you to help celebrate this city."

PRICE RANGE: $-$$
SOCIAL IMPACT: Spacing is a locally run business that works directly with local artists, designers and makers, so not only are you getting something truly unique, you know that it is actually help support the people behind it.
WHAT WE LIKE: Pretty much everything. There's a ton of books about local history, fun little Toronto-inspired things like mugs with raccoons and cityscape tea towels, and all of it is really slick. Nothing here is cheap or gimmicky, even if it's a little silly. It's all good quality, unique, and perfect for any proud Torontonian (or a friend of one).
4. Book Tracking Bookmark:
Lewillowbean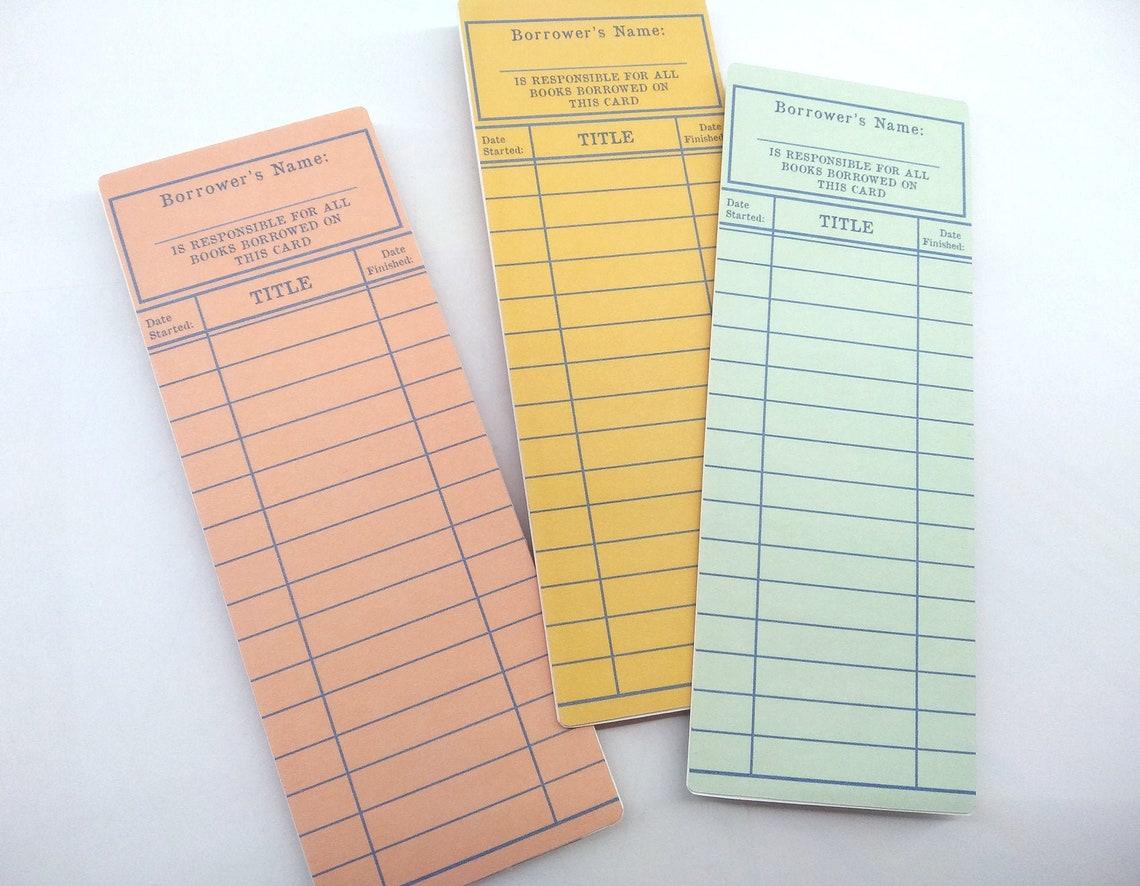 ABOUT: From her Etsy page: "Hi there! Welcome to my shop Lewillowbean. My name is Thao and I live in Ontario Canada. Lewillowbean is an online craft shop filled with various items such as bookmarks, button pins, stickers and invitations. Each item is handmade and designed by me. They are stocked in limited quantities and take time to create.I hope you enjoy browsing my shop and if you need any help please feel free to message me."

PRICE RANGE: $

SOCIAL IMPACT: The store is run by a young Asian woman from Ontario who makes and designs all the pieces herself.

WHAT WE LIKE: This fun little Etsy shop sells adorable little bookmarks, stickers, keychains and the like. Several of her items have a fun vintage vibe, and most others are kawaii. I love the idea of a bookmark that you can track the books you've read on – she's got a few styles, including the one above and this one. Plus, they are all really low price, so they make either great stocking stuffers or a little something for someone on your list.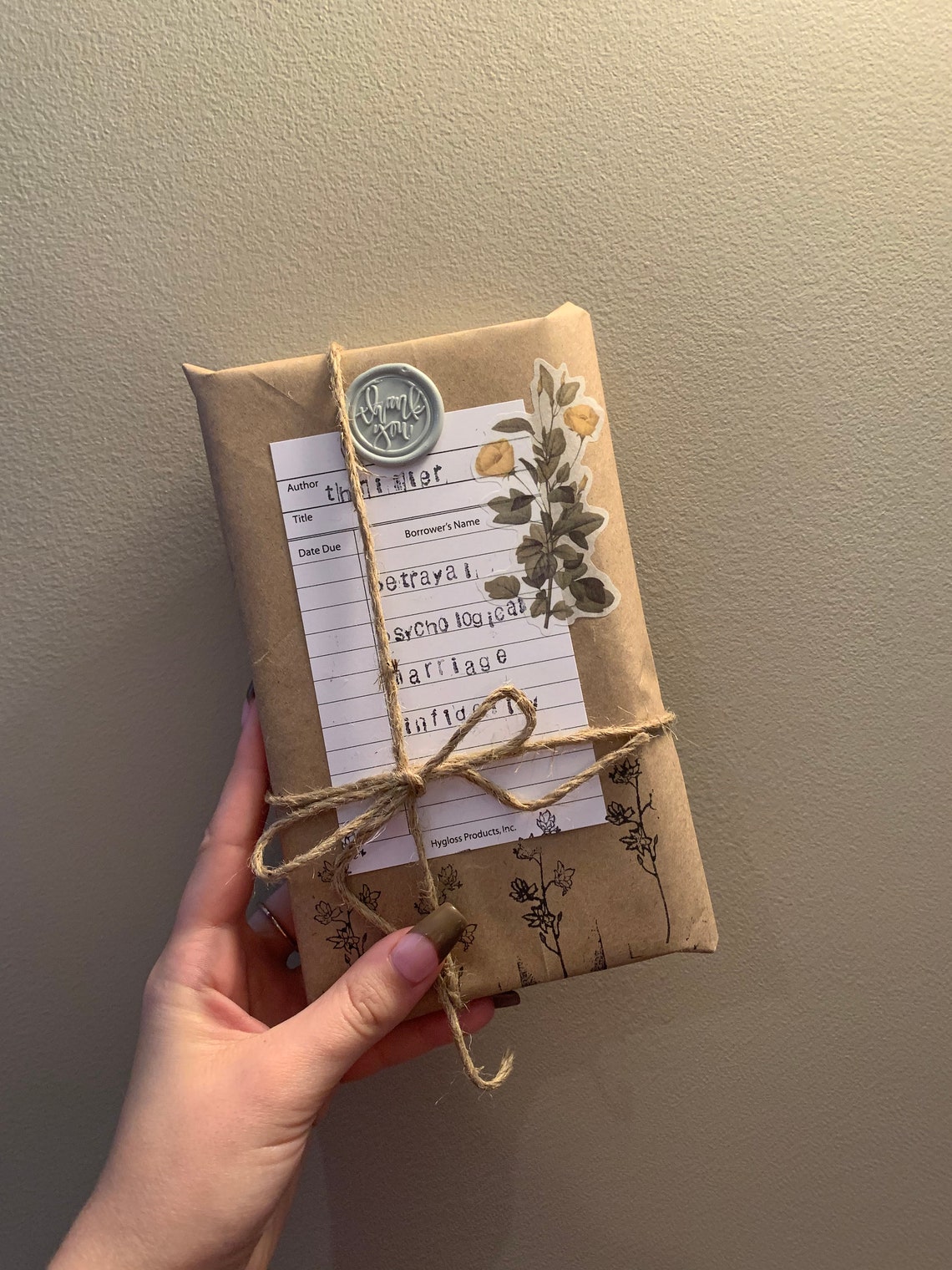 ABOUT: From her Etsy shop: "Feeling a bit bored and wanting to go on a cute date? Look no further than you're very own little blind book date! All books are in what I call, BBN condition, or, basically brand new! I choose books that have little to no: smells, wear/tear, and ones that are rated well on Goodreads! Feel free to send me your Goodreads list so that I can cross-reference the dates you've already been on and which we do not want to go on again! All 'dates' come with some little goodies for you to enjoy! These goodies change depending on stock available! 🙂
You choose the genre, I make the date. Deal?"

PRICE RANGE: $
SOCIAL IMPACT: You'll be supporting a small, woman-run local shop that introduces people to pre-loved books they may have never thought to try.
WHAT WE LIKE: The idea is adorable. Perfect not only for book lovers but for a hard-to-shop-for person as well, because the concept is so unique. The wrapping is beautiful and we love to see used book being loved again!
Got something you think should be on our list?
Let us know in the comments.